Our Blog
The Philadelphia Animal Hospital Blog is a resource for all things about taking care of your pet, as well as company and family updates!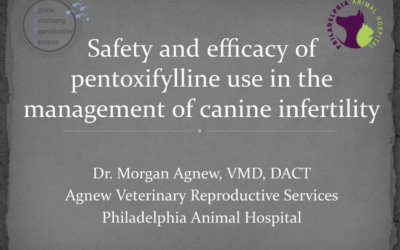 Dr. Morgan Agnew, a board-certified veterinarian in reproduction, headed to Italy last month to present her findings on the safety and efficacy of pentoxifylline use in the management of canine infertility.
visit us at philadelphia animal hospital
Come visit us for a check-up, routine visit, or to take a dip in the pool! We looking forward to welcoming you and your furry family in to our office.