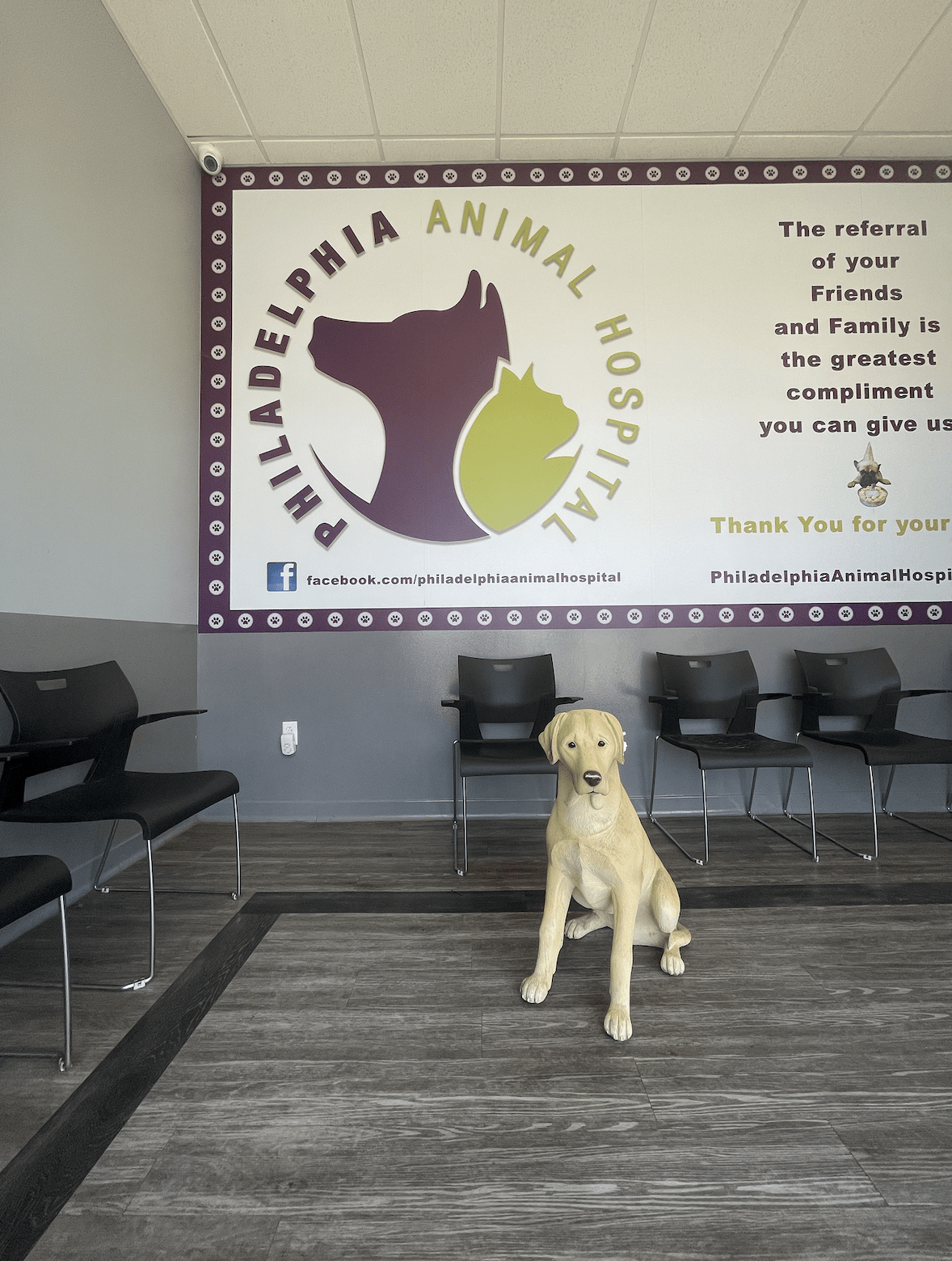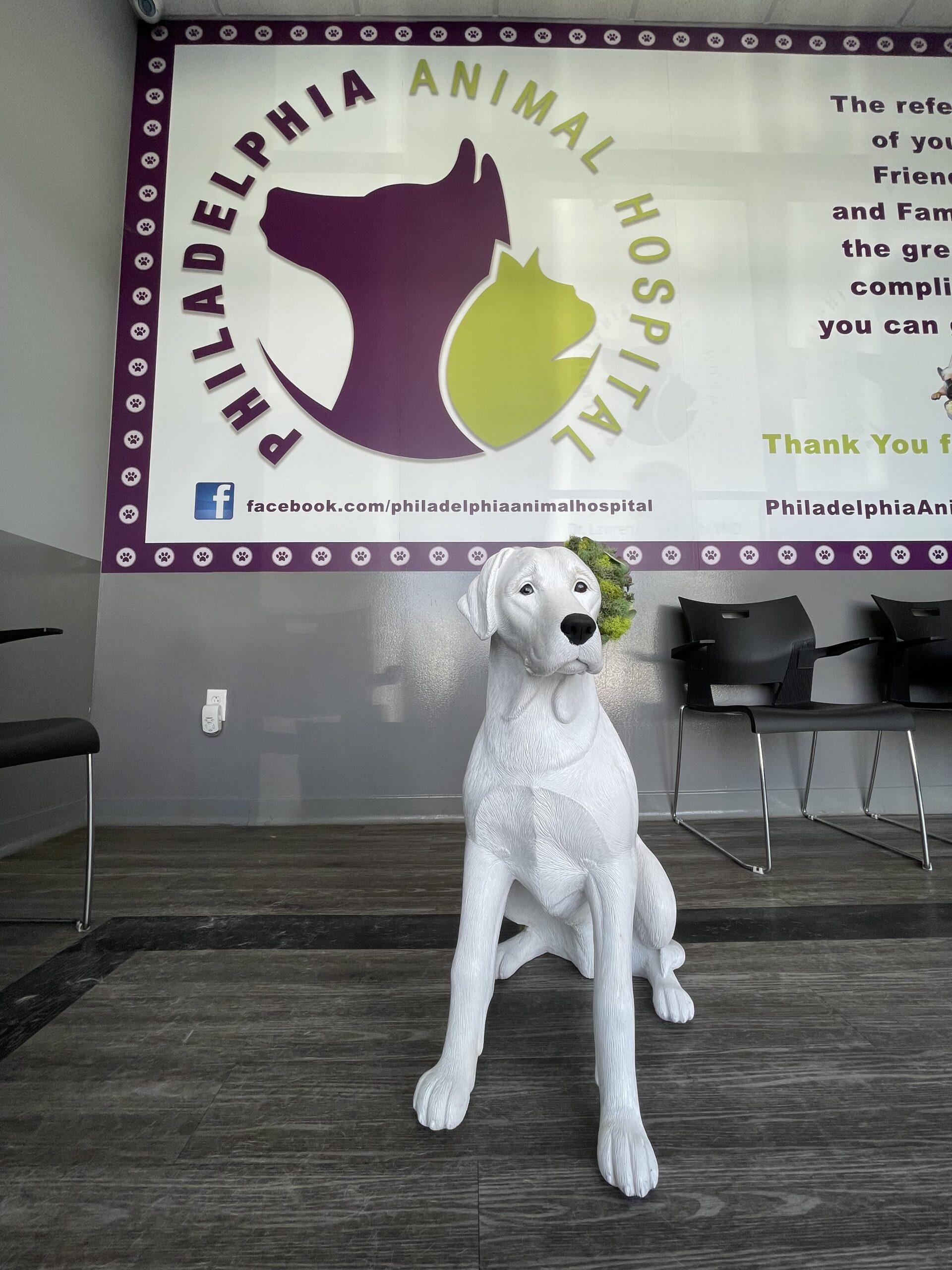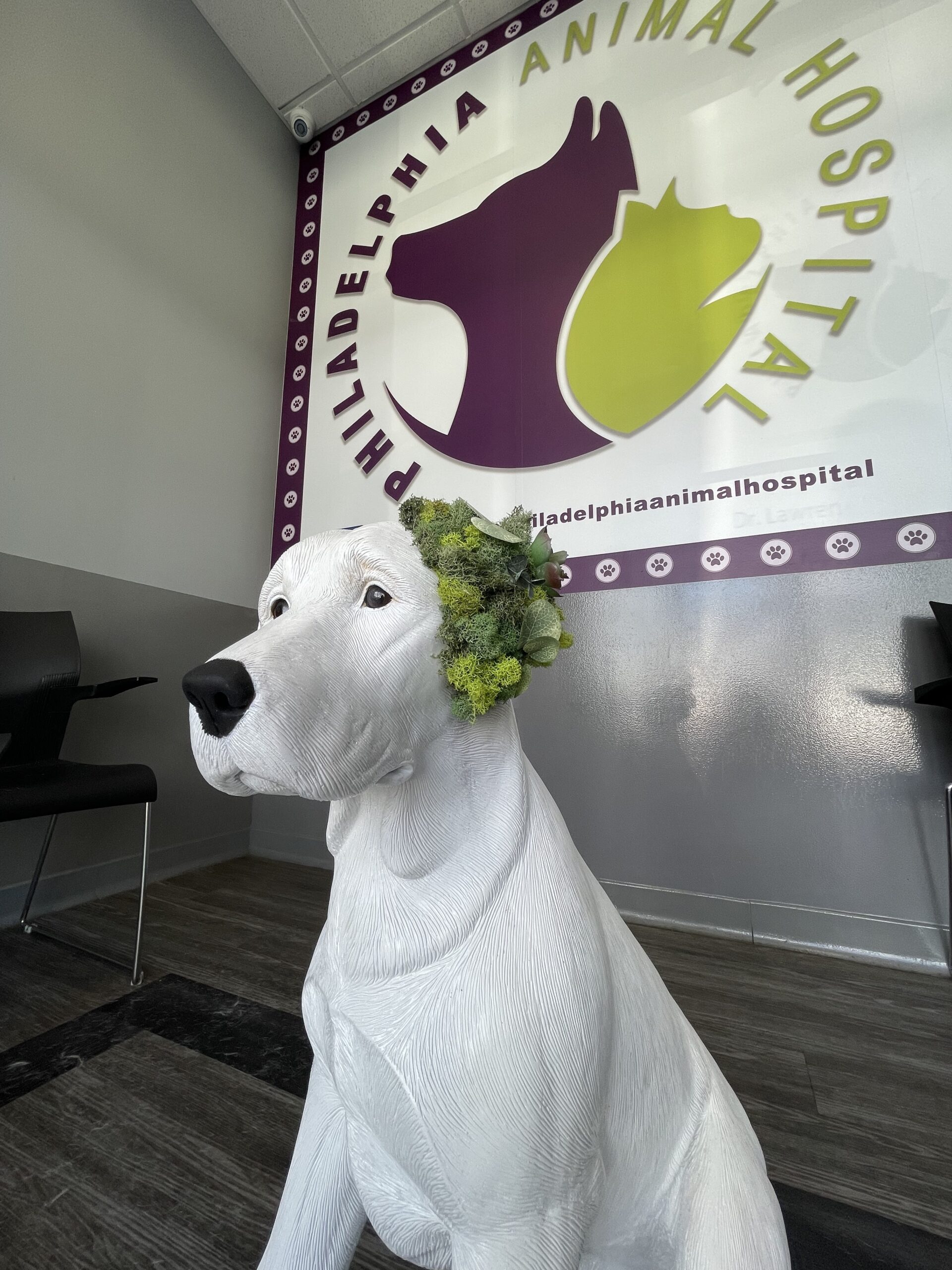 Our mascot has a new look and we need YOUR help in choosing a name!
This ceramic dog has been proudly sitting at receptio for more than 20 years, and we decided to give it a little TLC. A new coat of paint, and some floral embellishments over a few bumps and cracks has tranformed this pup, and a new look, deserves a new name!
From now until October 13, you can vote for our new mascot name by filling out the form below! At the end of the month, our staff will vote on the best name, and the winner will get 2 tickets to ANY Philadelphia Flyers home game of their choosing!
Good luck, and thank you for your help in getting our mascot a new name!
*limit one entry per email. Winners will be contacted via email*
visit us at philadelphia animal hospital
Come visit us for a check-up, routine visit, or to take a dip in the pool! We looking forward to welcoming you and your furry family in to our office.